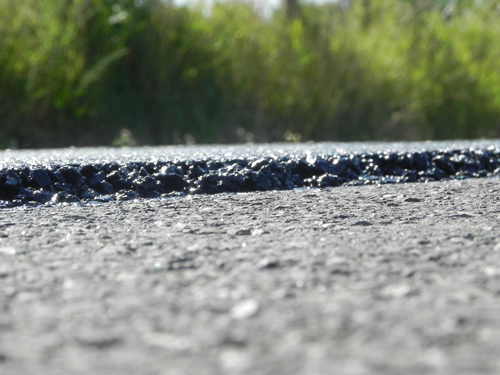 A high-performance wearing surface for pavement preservation. Bonded wearing course uses a single-pass roadbuilding process consisting of a heavy application of polymer modified asphalt emulsion membrane, followed immediately by an ultra-thin hot mix asphalt applied with a specialized "spray" paver. The resulting surface is a durable wearing surface that can quickly open to traffic.
Applications:
Municipal roads
Provincial highway
Regional roads
Features/Benefits:
Durable, crack-resistant, drainable wearing surface for existing flexible or rigid pavements
Versatile applications; can be used on residential streets, urban arterials and 400-series highways
Superior bond with PMA emulsion that seals out water and resists raveling and delamination
Open macro-texture provides excellent skid resistance, drainage and reduces tire backspray and noise
Service Locations:
Niagara and surrounding areas
Also available in select areas across Ontario; contact us to find out if this service is available near you
See How It Works
Video Title
Consectetur adipiscing elit, sed do eiusmod tempor incididunt ut labore et dolore magna aliqua
Ultra Thin Bonded Wearing Course
Learn more about this and other pavement preservation technologies. Call our Niagara team today.