Why

Walker?

We are a family company with big ideas, meeting the unique demands of our ICI, residential, agricultural and municipal customers across Ontario for over 50 years.

Walker's diversified service offering has your needs covered. Our philosophy is simple: we partner with you to make your construction projects work, and work well. We offer versatile, creative solutions using advanced, proven technologies to extend the life of your surface and more.
Partnerships built on
trust and transparency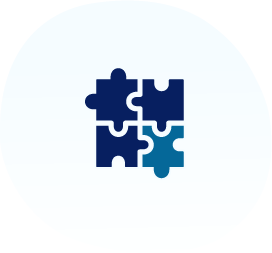 Creative solutions for
unique customer needs
Specialists in pavement
preservation technologies
Trusted by customers
across Ontario
Specialized Service for Your Surface
Experience you can trust.
Decades of practice in road construction, road rehabilitation, pavement preservation and more.
We're ready when you need us with precise, high quality concrete mixes supplied year round.
Technological know-how.
Specializing in pavement preservation technologies to extend the life of your surface while saving you time and money.
Creative flexibility to find the right solutions for your projects.
We work safe. Always.
We work hard to keep your projects safe with solid, lasting work that doesn't cut corners.
We take health and safety seriously because we all deserve to go home to our families each day.
Featured Project
The Chippewas of Nawash First Nations undergoes community repair after flood damage with environmental sensitivity top of mind.
Chippewas of Nawash Unceded First Nation put out a request for tender to repair severe flood damage to their community. Flooding ravaged 90% of the roads and drainage infrastructure in October 2016, and in 2019 Walker (formerly Harold Sutherland Construction) secured the bid to repair damaged culverts, water mains and roads.
See Full Case Study
What Our Customers Say About Us
"Walker provides us with an even balance of quality, service and price. Employees will always go the extra mile. It's great to work with another homegrown company like our own."
"We've been working with Walker to extend the life of our road assets for over 10 years. They offer the diverse product and service selection we need, and consistently provide the best solutions for our projects. They provide top-notch customer service, proven quality products and competitive rates. I would strongly recommend anyone considering Walker to reach out to their team."
"Walker has knowledgeable staff who respond quickly to questions and concerns. We've been very happy with their products, services and their technical expertise."